Questions Most Frequently Asked
Points of Interest
From the Gallery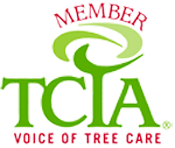 Frequently Asked Questions
Q: -- Are you insured?

A: -- Yes we are licensed, bonded and insured. License # ABLETTS962J3
Q: -- How long have you been cutting trees?

A: -- Over thirty years.
Q: -- What method of payment do you take?

A: -- Able Tree Service Accepts - Cash, Checks or major Credit Cards.
Q: -- How much do you charge for your service?

A: -- No tree job is the same. Keeping this in mind we will give you a complimentary estimate.
Q: -- My tree has grown up into the power lines, can you trim it?

A: -- Yes we have a commercial insulated bucket on our truck and can safely trim your tree.
Q: -- What is a danger tree?

A: -- A danger tree is any tree that might be leaning toward a home, outdoor structure or power lines. This tree can be alive, dead or diseased.
Q: -- Can I cut my neighbors tree if I pay for it?

A: -- Only if you get written permission from your neighbor. We will need to meet with your neighbor verifying they are in agreement and the owner of their home.
Q: -- My fruit trees need pruning can you do that?

A: -- Yes. It is good to prune your fruit trees each year to keep them healthy and productive in bearing fruit. We have a yearly maintenance schedule for our customers that we can add you on.
Q: -- Do you remove stumps?

A: -- Yes we do - With our high tech stump grinder we can grind up any stump big or small and in those hard to reach areas that other stump grinders can't get too without damaging your beautiful lawn.
Q: -- I think I can cut my own tree down should I?

A: -- NEVER cut your own trees down unless you have experience in this field. Death can occur or severe injuries as well as damage to your home or property. Leave it to the experts.
"With Able Tree Service, Inc. and the owner's third generation experience you are guaranteed peace of mind."
Call us today at 360-403-9532 for all of your tree service, pruning, and stump grinding needs.