Professional Tree Pruning, Clipping, and Trimming
Points of Interest
From the Gallery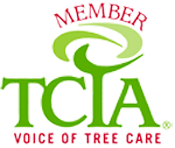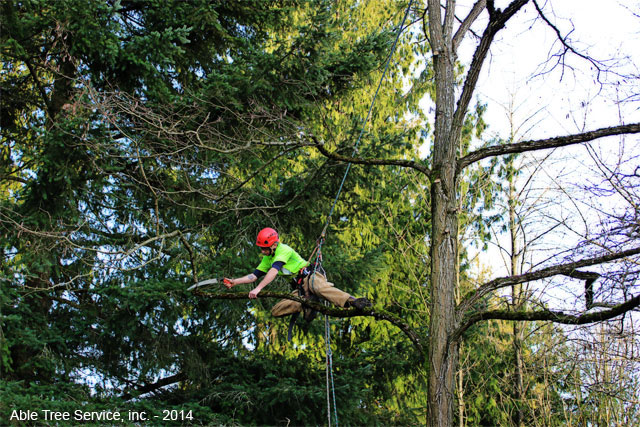 Able Tree Service, Inc. - Professional Tree Pruning
Neglecting the annual pruning or trimming of your trees can cause lack of yield, shape, form and can also reduce the trees life. Able Tree Service, inc. removes dead, diseased or broken limbs giving you a healthier more beautiful tree.

View trimming may be needed when an over grown tree and its foliage obstructs the view of your waterfront, mountains or landscape. Selective trimming, thinning or crown reduction will give you that without destroying the beauty of the tree.

Hedges, shrubs and bushes when properly maintained can make a beautiful addition to any yard, but when neglected, they can become unsightly and over whelming. Shaping or complete removal is available.

Proper trimming improves the health of the trees or shrubs in question by removing any dead or dying limbs - It also protects the branching or limb structure and reduces other hazards such as falling limbs or low-hanging branches. On fruit trees, trimming or pruning can greatly improve the size, quality, and the quantity of the crop.

Trees in open settings also need to be pruned or trimmed back, as over time, these can succumb to having branches that are too broad, thus causing the tree to stand a better chance at dying at an earlier age.

Pruning is also a good idea upon first planting your new tree - The tops should be pruned back in order to help compensate for the initial loss of roots, and, to begin training the tree.

You can revitalize older trees by pruning or otherwise trimming out the crown - This decreases the risk of branches crossing over one another in order to compete for nutrients and sunlight. Not only does a pruned tree perform better and become healthier, but by that pruning, total circulation within the tree is increased and the tree becomes less suseptable to insects and disease.

At Able Tree Service, inc., we do 4 kinds or types of pruning --

1 - Fine Pruning:
This consists of small, premium cutting that improves a tree's aesthetics.

2 - Standard Pruning:
This involves slightly heavier cutting more devoted to enhancing the tree's branch structure.

3 - Hazard Pruning:
It is recommended when there are safety considerations. This usually involves the removal of branches two inches or greater in diameter.

4 - Crown Reduction Pruning:
This involves the reduction of the tops and sides of a tree. Major branches are usually removed. This pruning should only be done when there is storm damage, significant dieback or when branches are interfering with utility lines.

Take care of your trees - Call Able Tree Service, Inc. to get your free Pruning Quote - You just might be glad you did and your trees will thank you for it.
"With Able Tree Service, Inc. and the owner's third generation experience you are guaranteed peace of mind."
Call us today at 360-403-9532 for all of your tree service, pruning, and stump grinding needs.