Able Tree Service, Inc. - Professional Tree Services for Everett Washington - 360-403-9532
Able Tree Service, Inc. specializes in expert tree removal, pruning fruit trees, view trimming, shaping, spurless climbing techniques on pruning jobs, low-impact rigging techniques that avoid damage to landscaping, and proper pruning techniques. With over 30 years in the industry, Able Tree Service, Inc. serves Everett with pride and integrity.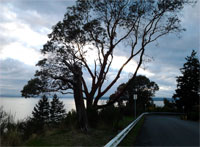 Dedicated, loyal, and with reasonably priced services, Able Tree Service, Inc. is the only logical choice for tree service in Everett. We go above and beyond to ensure that all of your tree servicing needs are met, and we do it all with the latest, state-of-the-art commercial equipment..
Our tree services may include removing a decaying, dying, dead, structurally unsound or unsightly tree ... or pruning and trimming your back yard hardwood tree in order to regain it's health and vigor ... or even still, working to provide the safe removal of storm damaged trees.

Able Tree Service, Inc. is your premier tree servicing experts for Everett, Washington. Able Tree Service, Inc. provides 24 hour emergency tree services, in any condition, precisely and safely.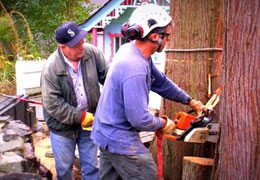 Able Tree Service, Inc. would like to remind you that trying to remove a tree yourself can prove to be a bigger task than you might ever expect or would imagine. The risk of removing a tree yourself is not worth the reward of saving a few dollars.

Many unforeseen obstacles may occur or persons may be harmed when untrained individuals attempt to remove a tree. We bring our tree removal equipment in, backed with our over 30 years of experience, so as to protect you and your property during the dangerous tree removal process. If you find that you may be in a position that requires one or more of your trees to be removed, don't take on the job yourself - Call in the professionals - Call Able Tree Service, Inc..
Our services include - but may not limited to:
Tree Removal
Pruning: Specializing in fruit trees and view trimming
Shaping
Commercial Chipper
Stump Grinding
Complete Clean Up (as clean as if we were never there)
55 ft Commercial Bucket / Lift Truck
Be sure to inquire about our package deals.
Learn About Maple Trees: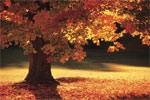 Some species of maple are extensively planted as ornamental trees by homeowners, businesses and municipalities due to their relatively fast growth, ease of transplanting, and lack of hard seeds that would pose a problem for mowing lawns. Particularly popular are Norway Maple (although it is considered invasive in North America), Silver Maple, Japanese Maple, and Red Maple. Other maples, especially smaller or more unusual species, are popular as specimen trees.
A maple leaf is on the coat of arms of Canada, and is on the Canadian flag. The maple is a common symbol of strength and endurance and has been chosen as the national tree of many countries including Canada. Maple leaves are traditionally an important part of Canadian Forces military regalia, for example the military rank insignia for generals use maple leaf symbols. In the literary world, the word maple was first published in Geoffery Chaucer's "The Knights Tale" on line 2,065, spelled as "mapul".

Learn More